[ About DS & ME | Key Personnel | Operations]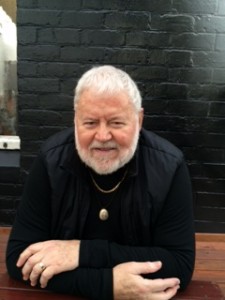 Laurie Varendorff ARMA of Digital Scanning & Microfilm Equipment – DS & ME & the Varendorff Consultancy is a records and information management specialists whose introduction to microfilm, microfiche, micrographic or microform commenced in 1974 as the Manager of a Rank Xerox – now Fuji Xerox – Copi-Centre. Microfilm, microfiche, micrographics and microforms have been a part of Laurie's working life since this time and through the twenty two ( 22 ) years' operating a commercial microfilm, microfiche, micrographic and microform bureau producing microfilm, micrographics and microforms in all formats and marketing a wide range of microfilm, micrographic and microform equipment including digital microfilm Reader / Printer / Scanners. Laurie's first introduction to records management was in 1962 as an employee of an insurance company in Sydney followed by a period with the UK Mission to the United Nations in New York in 1964.
Laurie has a wide ranging background and experience with records and information management in addition to his involvement with micrographics both with analogue reader printers and more recently specialising in digital microfilm equipment and especially digital microfilm Reader / Printer / Scanners over the past THIRTY NINE ( 39 ) years. Laurie has been a professional member and a Branch Councillor of the Records Management Association of Australasia – RMAA's Perth Branch since the early 1990′s and Western Australian Branch President and a Federal Director 1999-2001.
2019-JANUARY:
Across Australia – New Zealand - Papua New Guinea & Oceania – DS & ME now have a total of FIVE HUNDRED & FOURTEEN – 514 installations of Digital Microfilm Reader – Viewer – Scanner – Printers with the ability to Read, View, Scan, and Print from 16 / 35 mm Roll Microfilm, Microfiche, 35 mm Aperture Cards for Engineering, Architectural plus any other type of Drawing/s, Map/s & Plan/s – either negative or positive, plus Micro Opaque/s – e.g. Microcard/s or Microprint/s.
For any book, archival document or fragile material project which requires Scanning, Digitising = Digitizing, & or Imaging, no matter how small or large then contact Laurie Varendorff @ email @ Laurie Varendorff ARMA; or Phone: Australia @ 0417 094 147 – International @ +61 417 094 147 at Digital Scanning & Microfilm Equipment – DS & ME
Laurie will be able to advise if DS & ME has the specialised equipment available for the Scanning, Digitising, & or Imaging for your project from a minimum size of A6 = 148 mm in width by 105 mm in height up to a maximum size of DOUBLE A0 or 2,540 mm in width x 915 mm in height = ( 100 x 36 inches ) for fragile documents, maps, plans or drawings or books required to meet a prospective client's individual requirements.